I had to make a personal stop on our run around San Luis Obispo.  My Grandmother who passed away about 1o years ago spent almost her entire adult life in San Luis Obispo. 
Her husband, William or Chris Hoover, helped to found the San Luis Obispo County Regional Airport in April, 1939.  http://sloairport.com/airport_history.html  My Grandfather passed away when my mother was a young girl in a plane accident.  My Grandmother remained in San Luis Obispo after his passing and lived right next to the downtown area.
To me, her house was unique and warm.  Grandma Hoover's house was what I looked forward to visiting every summer.  She was the kindest, sweetest grandma anyone could ask for.  So, on this trip I wanted to stop by her house to remember my Grandmother and all her warmth, considering that by this time I was soaking wet.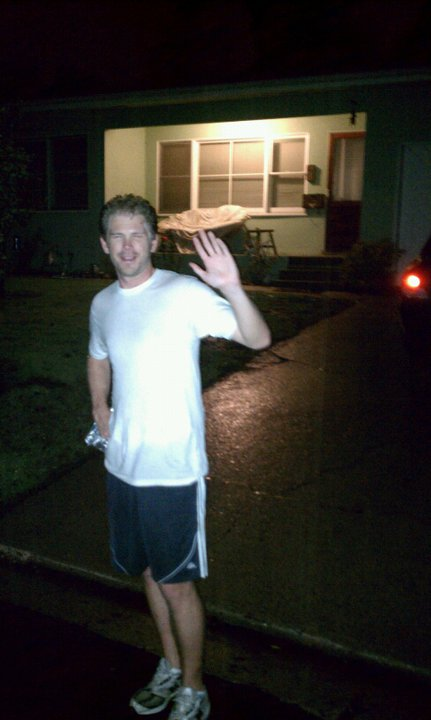 One thing I will never forget was the way my Grandma said goodbye every summer when we headed back home.  She would stand on her porch and wave until we were completely out of site.  I imagine my Grandmother like this even today, waving goodbye from her little green house in San Luis Obispo.